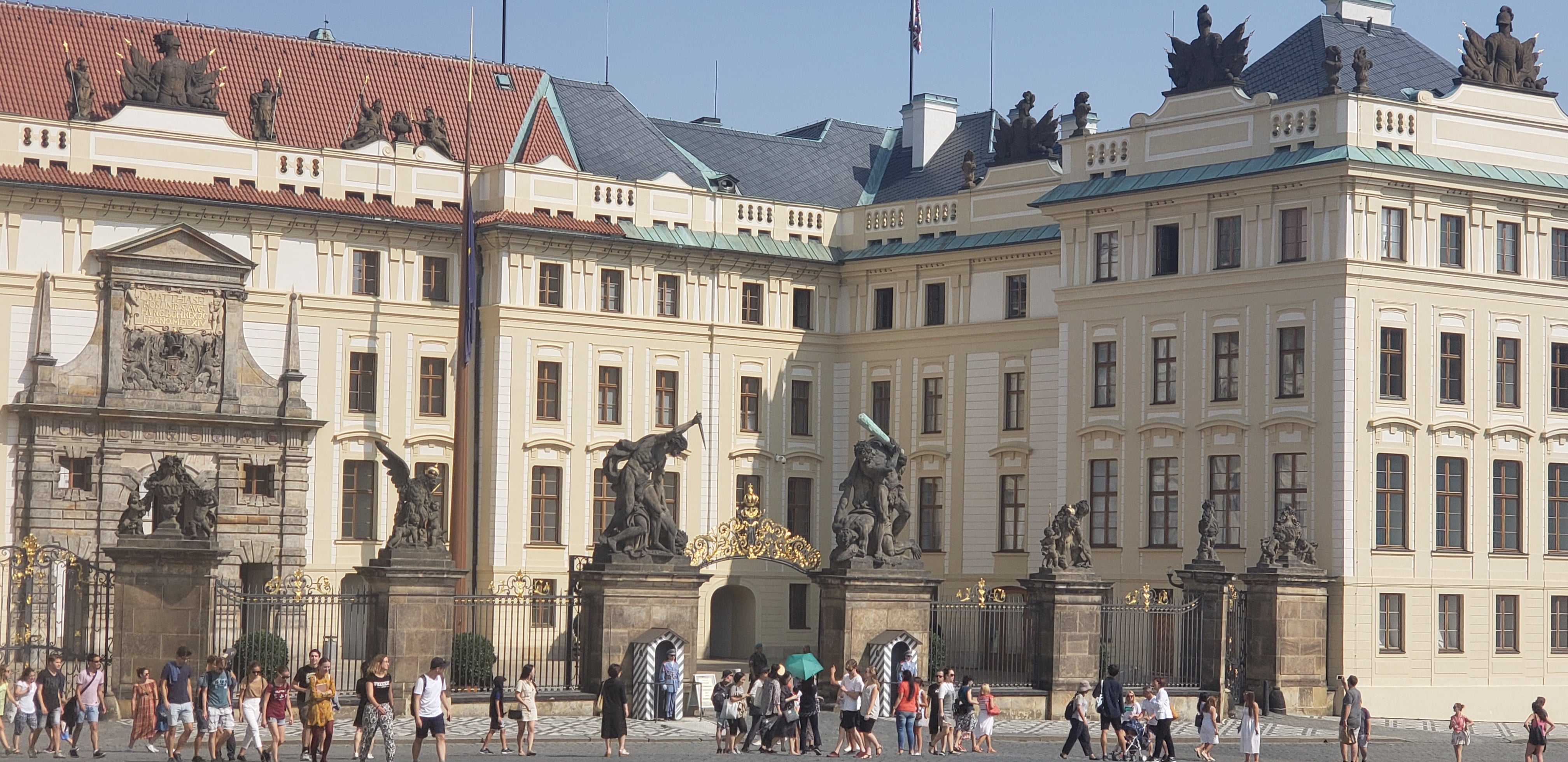 in Blog
Tendance Wear Hits the Streets of Prague
I recently headed to Prague, "The City of a Hundred Spires" and was immediately captivated by the Czech capital's medieval charm and rich history. Although I was officially there on business, I was still able to squeeze in some sightseeing and even tasted a few local dishes during the trip.
First I met with a local supplier who has been collaborating with Tendance Wear for a very long time. A few new partners from the U.K. also joined us here in the Czech Republic. I was very excited to finally meet them in person and discuss the future and mission of the brand.
After our meeting I explored the historic center, Old Town, known for its cobbled streets lined with well-preserved Gothic and Baroque architecture. The entire district is a UNESCO World Heritage Site, but the focal point is the bustling Old Town Square, which has played an important role throughout the city's history. The large plaza is home to many impressive sights including the famous astronomical clock installed in 1410.
Fashion
Prague is an extremely cosmopolitain and modern city that receives over 7.6 million tourists each year. Unsurprisingly, I didn't see any traditional attire or local textiles during my visit. The street fashion is typical of Europe, elegant and refined looks in neutral tones.
Food
One of my most memorable gastronomic experiences on the trip was eating at a floating boat restaurant on the Vltava River. It had sweeping views of Prague Castle and the office of the President that were just as spectacular as the meal itself. The Vltava River runs straight through the city and is crossed by numerous picturesque stone bridges. It's yet another sight that shouldn't be missed.
Later I sampled an unforgettable beef goulash followed by a Trdelník for desert. Trdelník is a chimney cake cooked over a spit before being dusted with sugar and stuffed with an optional filling. I also couldn't get enough of the delicious rotisserie meats sold on the street corners.
Be sure to get on our mailing list and Stay put for our upcoming collection of Rucksacks and Duffle bags in just a few weeks!!!  
Written by
Tiemoko Diarra