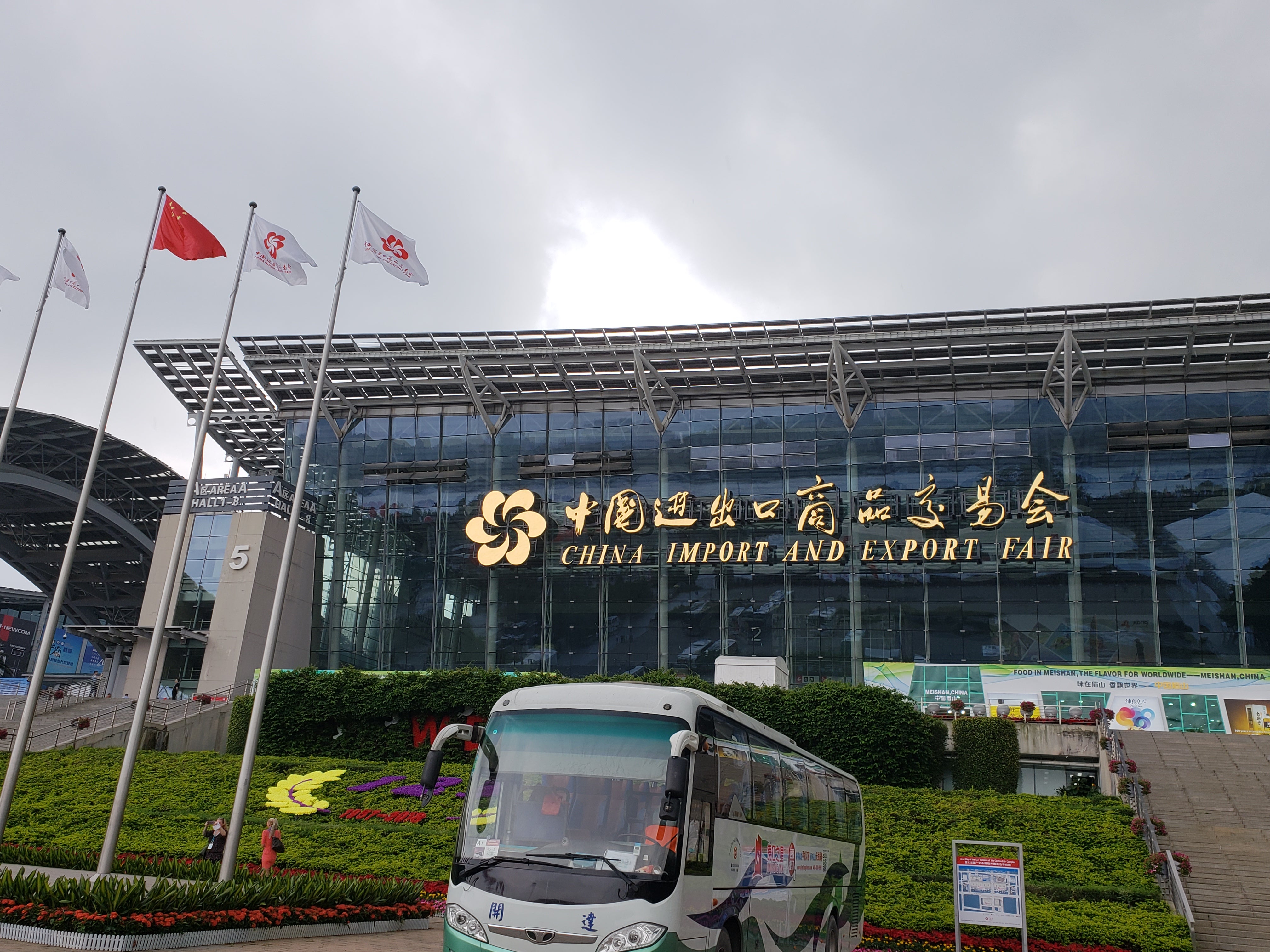 in Blog
Tendance Wear Lands in China for the Canton Fair
I never imagined I would visit Guangzhou, but I jumped at the opportunity to attend the Canton Fair, the oldest trade show in China. I was eager to represent Tendance Wear, but also wanted to explore the local culture and fashion during the trip.
Canton Fair
The biannual import and export show is held at an impressive convention center in the outskirts of the city located along the bank of the Zhujiang River. There were hundreds of booths to navigate spanning apparel, electronics, health products, food, and more. I stopped at a few exhibitors to examine the workmanship of the goods they manufacture, ensuring the highest-quality and standards for Tendance Wear.
I was ecstatic about the positive reception of the brand and designs which were appreciated by onlookers despite the differences in culture. During my stay at the Sofitel Guangzhou Sunrich, I spoke with a staff member about the reason for my visit and he instantly fell in love with the designs. He mentioned that he also worked part time as a runway model and would love to represent the brand. Look out for him in the future!
Factory visit
Later, Naomi, a family friend offered to take me on a factory tour in Shenzhen near Hong Kong. We took the famous bullet train, an unforgettable experience that truly felt like transportation from the future. We whizzed by China's rural regions at speeds of up to 140 kilometers per hour (87 mph) and reached our destination in under two hours.
I was then given an exclusive tour of the inner workings of the factory and learned more about the manufacturing process. She also introduced me to an authentic seafood dish that consisted of a whole steamed fish topped with Chinese Black Fungus mushrooms and a flavorful sauce.
Fashion
The cities of Guangzhou and Shenzhen are very large with over 12 million people in each and numerous foreign visitors. It's no wonder that throughout my trip I noticed that western styles and fashion were the most popular. China is known for their delicate textiles and extremely intricate designs, which are distinct from region to region. On future trips to the country, I plan on spending my time in more remote areas to see how traditional clothing is made and view local styles that showcase the long history and culture which make the area unique.
Written by
Tiemoko Diarra